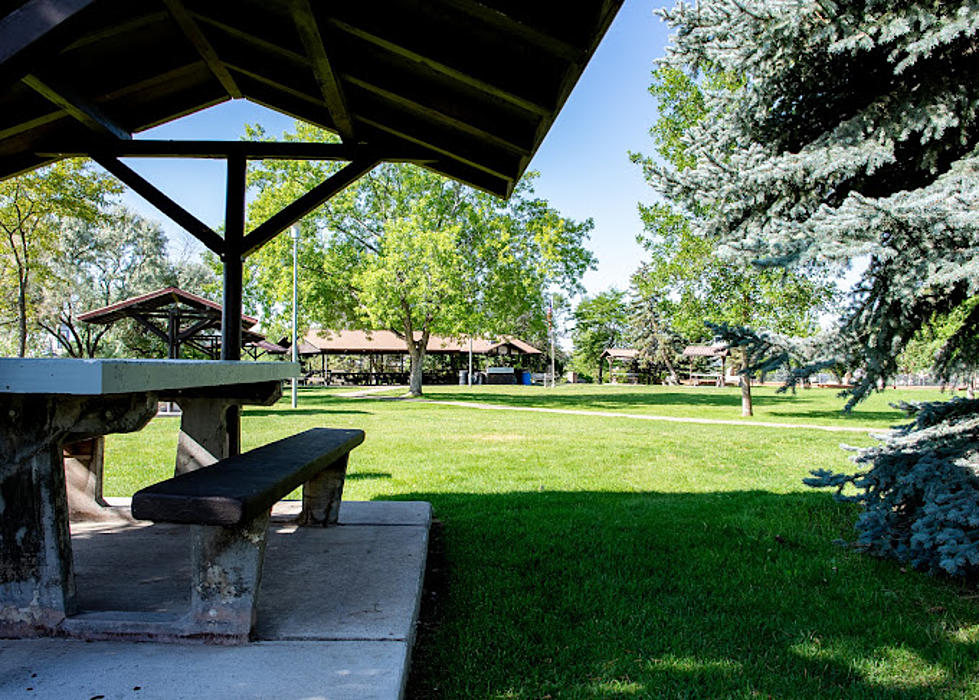 I THINK THIS GREAT FALLS AREA PARK HAS THE BEST SLIDE I HAVE EVER SEEN.
facebook photo
Wish spring around the corner I wanted to share with you a little nugget I found recently.  I was out with the dogs the other day walking around by the river in Black Eagle when I noticed a park up on the hill.  We walked up there and to my surprise it was one of the best parks I have seen in the Great Falls Area.  Welcome to Art Higgins Memorial Black Eagle Park.
What a nice park and what a great place to go to with the kids.  And wait until you see the slide.  This slide has to be 30 feet long and will give you one heck of a ride.
And the park has other things for the kids and adults to do.  Check out these pictures.
You can rent out this pavillion below for a party.  How about a family get together?  Graduation party?  It comes complete with a big grill to cook on and plenty of seating.
When's the last time you actually saw one of these, a Teeter Totter.
If you want to use the pavilion you have to make a reservation by calling 406-799-5734.
How do you get to the park? 118 20th St, Black Eagle, MT 59414.  It has great views of the river and there are also baseball fields to use.
Here's what it looks like in the summer.
Check Out Montana's Seven Great Water Parks
Get ready to go slipping and sliding under the Big Sky by stopping by one of Montana's seven great water parks.
More From KMON Country 560 AM