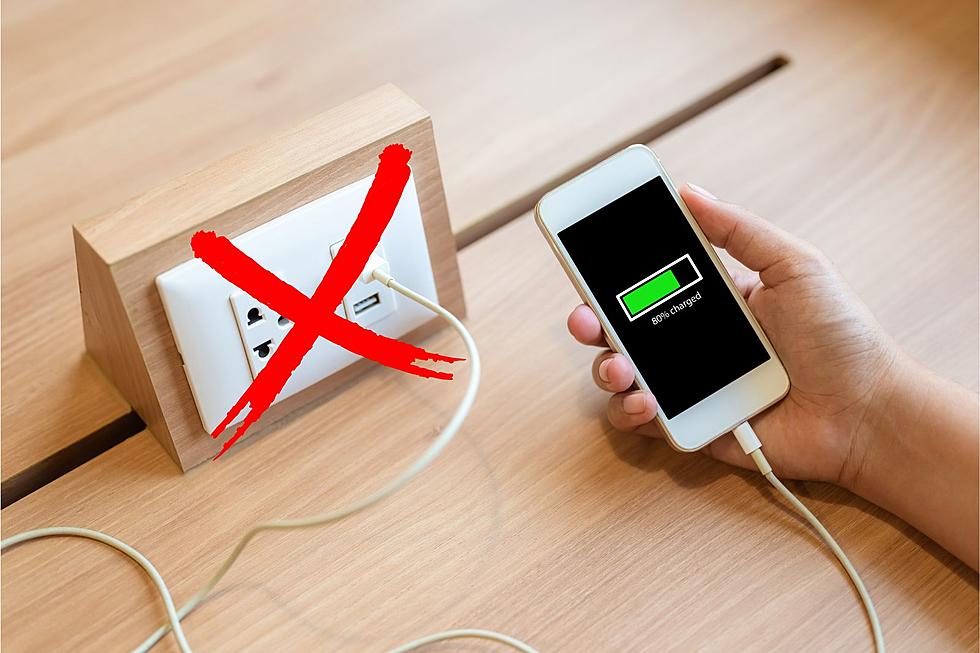 Montana Travelers Beware: Here's How To Stop Juice Jacking
Canva
Turns out there is another way to hack your cell phone.  On April 6, the Denver FBI issued a warning about free charging stations in hotels, airports and shopping centers.
According to People when you use one of these free charging stations that plug right into the wall with a cord that's been provided, the hacker then can put malware and monitoring software onto your phone.  Giving them access to ALL OF YOUR INFORMATION, location, social media, purchases, passwords, the whole thing.
This comes on the heels of the FCC notice about juice jacking.  Juice Jacking can lock your device and provide the hacker with passwords and personal data.  Even your bank accounts or a complete backup of your entire phone.  They can also install malware on your phone or tablet.  If you're being juice jacked, you won't even be able to tell while it's happening.  The information is only there for the thief on the other end.
How can you keep you, your information and your phone safe?  From ABC 7 New York:
Bring a portable charger or external battery.
Carry a charging-only cable, which prevents data from sending or receiving while charging, from a trusted supplier.
Never plug your device into cables already there, as authorities warn in some cases criminals left those cables to trick you.
Also remember that free WIFI can really cost you in the long run.  The free WIFI offered at airports, hotels, and other public places is easily hacked.  Another avenue for thieves to steal from you.
I know for me, I have a charging brick and all the cords for my travel pack.  It doesn't take that much room and set me back less than $50.  A small price to pay for security.
7 Must-Have Cell Phones From The Early 2000s
Before smartphones, there were flip phones, Razrs, and Blackberrys.
10 Fascinating Answers to Questions About Montana on Google
Here's a list of the most frequently asked questions about Montana on Google.