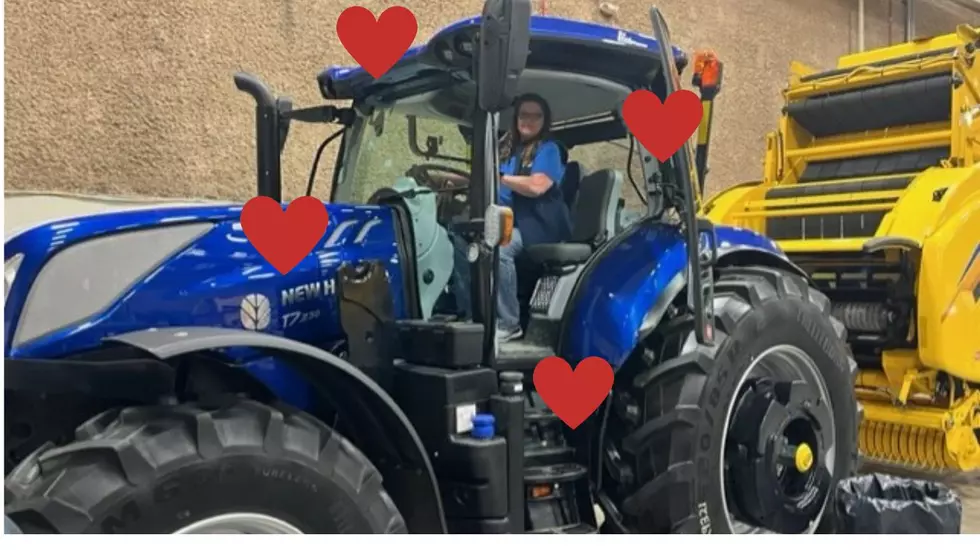 What Is It About A Tractor That Makes Us Want To Jump In And Drive?
Dana Gallaher/Canva
I love going to the MAGIE.  Being surrounded by all the farm equipment and farmers and ranchers, it just brings me right back to being a kid and living on the farm.
My Absolute Favorite Part Of The MAGIE Is The Tractors
There is a tractor for every need at the MAGIE.  You can find tractors for your lawn and garden, landscaping, construction all the way up to tractors for the field.  Dana and I were trying to guess the price of the tractors as we looked around, and there's one I just have to show you.
Take a look at this John Deere. There is no doubt that's a hell of a tractor.  What do you think a rig like that runs now? We asked.  This is what just over 1.1 million dollars (you read that right.) buys a farmer now.
I remember the last tractor dad bought. I think it was a Massey Ferguson.  It was white, and it was so strange that it wasn't John Deere because that's the brand dad bought all the time.  If memory serves it cost Dad around a couple hundred thousand.  That's when he told me most farmers don't have a lot of money, they have a lot of credit. That's something that's always stuck with me.
Anyway, I got to be a farmer's kid for a couple of hours today and I really liked it.  I'm a person that would do all of my shows from home if I could find an acre or 2 to put a place on.  I'd rarely leave.  I'd become the crazy dog-loving-radio-lady up the road a couple of miles.  The one with the big garden and the John Deere tractor that suited my needs.
I wanted to show you some of the tractors from the show.  I can't get over the tires on some of the tractors now.  And the cabs.  Man are they nice.
Take A Look In The Cab Of The New Holland Tractor
A Look Inside Magie 23
A look inside at some of the booth and vendors making up the Magie 2023
More From KMON Country 560 AM