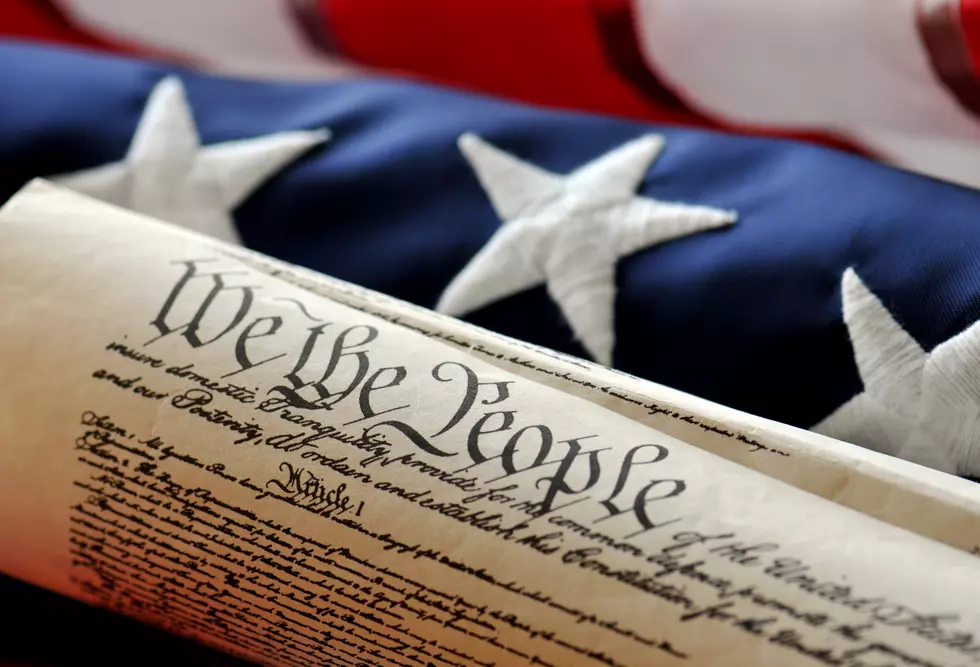 Montana Farm Bureau gears up for 2023 MT Legislative Session
alancrosthwaite
Nicole Rolf, Senior Director of Governmental Affairs and Eastern Montana Regional Manager for Montana Farm Bureau Federation is getting ready for the 2023 Legislative session.  Nicole talked to KMON about their focus for the session.
Nicole Rolf: we just wrapped up our 130th annual convention and really heard a lot from the members there and think that they've given us a great direction on what they want to see accomplished. And if I had to summarize it, I would say our priorities are going to fall under two kind of main, very broad areas. And these are things that have traditionally been very important to Farm Bureau as an organization to our members. And they're things that will preserve and protect our property rights and traditional land uses and variety of other things that we could summarize as promoting sustainable and profitable family farm and ranch businesses. That's what our members care about. We want to be able to continue farming and ranching. We want to produce food for our country and for the world and to be able to keep our children involved in the business as well.
Randy: Have you had a chance to start building relationships with any of the freshmen legislatures that are coming in? Or will you wait until they are on campus in January?
Nicole Rolf: A lot of that will be taking place when we all show up in Helena on the 2nd of January, but there are a few of the freshmen who we've gotten to know already. A couple of them are Farm Bureau members, people who've been involved in our organization, which is great, because then they know how important grassroots are and the process of our policy development, how that's truly driven by the farmer and rancher members of our organization. And being a statewide organization, we're fortunate enough to have members all over the state who a lot of times know some of these candidates who end up getting elected and have been able to start making the connections ahead of time there, too. So those are all very important things because it is really valuable for our members and our staff to know these folks and be able to hit the ground running when we all show up in Helena.
Randy: For those who don't know, what is your role with the legislature? What exactly is it that you do for Montana Farm Bureau?
Nicole Rolf: I am one of two of our staff that work in Helena during the legislative session. We are lobbyists and we take the policies that our members pass through their county and state conventions and help the legislators understand what's important to our members. So, whether that's taking a support or opposition position on a bill, communicating with legislators or committee staff about what could be done to improve the bill, or maybe what needs to be taken out in order to make it a good bill, we just try to be the true voice of our members in Helena for all 90 days of the session. For our folks that are all over the state and are busy taking care of business at their farm or ranch, they can't be in Helena every day. So, we're there to deliver their message to the legislature on their behalf.
Randy: You touched on something there because there will be certain bills that will come up that you're going to be looking for some support from your members to actually come down and testify. Talk about that process if you would.
Nicole Rolf: We always encourage and are very excited when our members come to Helena. There are a variety of ways that we do that. Obviously throughout the legislative session, we're constantly providing feedback to our members with weekly updates on pieces of legislation that have been introduced, descriptions of what that legislation does, references to our policy that gives us our position on that legislation, and also updates on where they are in the process. So we hope that helps members know that if there's a specific bill that's important to them, that they should keep in mind that it might be up for a hearing the following week or that it's going to have floor action soon and hope to give them enough time to be able to get to Helena in person and make their case to the legislators at the podium, or make the phone calls, send the emails to their legislator or to others on the committees in order to help make that case. We also host an in-person event where we invite members from all over the state to join together, and we bring them all into town, give them lots of opportunities to interact with legislators, sitting on committees and hopefully testify on some bills and also interact with our agencies and the executive branch and just kind of give them a good taste of how the legislative process works so they feel really comfortable with it and are better equipped to be able to continue making those connections and help legislators know how legislation may be trying to move will impact individual farmers and ranchers.
Randy: Where can they follow you and what you're doing in Helena?
Nicole Rolf: Check our website, MFBF.ORG. We'll be posting quite a few updates there, whether it's event or versions of our weekly updates that we provide members. But also you can follow us on Facebook and Instagram. We do a weekly live video where we provide updates on what's the hottest topics of the week and also want it to be interactive. That's why we do it live, so we can have people asking questions as we're actually talking and answer them in real time. And if you're not able to watch those during the live event, leave a comment and we'll circle back into those as soon as we can. But we really do try to be as accessible to our members to the public as we can. And it's all about doing everything we can to represent the farmer and rancher voice. And we want to be able to answer all the questions our members have and accomplish.
KMON will follow the session and report on the progress from all of our Ag organizations. Here is the full audio interview with Nicole:
More From KMON Country 560 AM