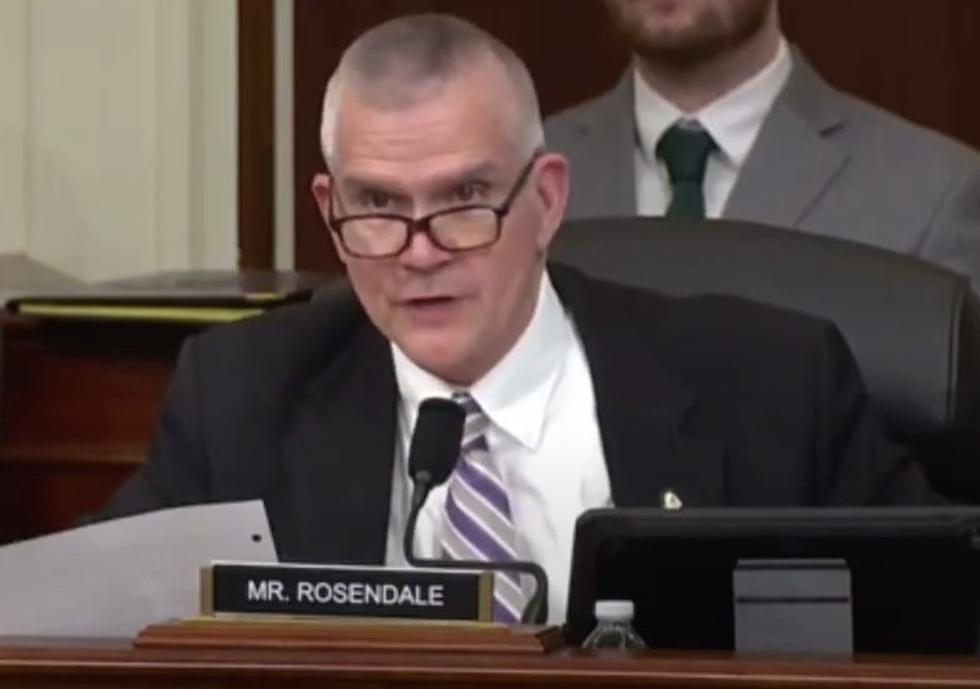 Congressman Rosendale Battles The Big Grizzly Bear And Is Winning
Congressional Photo
Matt Rosendale, District II US House of Representatives (R- MT), has been traveling through the state visiting with producers, business people and more. He has been very vocal about the move to delist the Grizzly bear and it has now gained traction.  Here is the full interview Rosendale had with the Pat & Randy Morning show:
Attempt to De-List Happened 2 Years Ago, Why Now:
For two years I was serving in the minority and people would say, what are you doing? How come none of your legislation ever gets passed? Well, that's how Washington D.C. works, and the minority don't even get to have hearings on our bills. So one of the main bills that I introduced was the de-listing of the northern continental divide grizzly bear population. The last session, we had the Northern Continental Divide and the Yellowstone Populations, tied together as one piece of legislation. In conversations with my colleagues, we had Harriet Hageman out of Wyoming, carry a separate bill for the Yellowstone population. I had the bill for the Northern Continental Divide population.
Why separate the Grizzly Population Areas:
The Northern Continental Divide Population is larger than the Yellowstone Population, and it is more problematic. We have more human to bear conflicts taking place up here, and there is absolutely no reason that they shouldn't be delisted. I introduced the bill and it was passed last week through the committee, so it's going to be coming out to the floor.
I stopped in Choteau and had seven or eight of the farmers and ranchers in the area sit down with me. We had a good round table and they are discussing these problems and it's not just the loss of livestock and it's not just the loss of grain and crops that are being damaged, whether they're in the field or in storage. Bears come in and start tearing this stuff out of storage.
"The absolute risk to human life, when people are afraid to allow their children to go outside and play on their own property, that's a problem. Congressman Rosendale"
It's a problem that the people in Washington D.C. don't understand that we've had enough conversations and with the witnesses that I had come in and testify, not just the biologist about the numbers, but about the people who have to live with this on the daily basis, how it's really impacting and limiting the use of their property.
Will this get passed:
It'll get past the house. I'm a little bit confident that we may be able to get some traction in the Senate. I know there's a lot of people up there that act a lot of different on election year, and you know, our senior senator's looking around for votes right now. So maybe, maybe he'll give us one this for this.
Continue to follow us and we will bring you the updates as they happen. If you have a story idea or something you want to learn more about, give Randy a call at 406-788-3003 or send me an email at randall.bogden@townsquaremedia.com
Look At This Gallery Of Other MT Wildlife
Great Falls Wildlife
More From KMON Country 560 AM