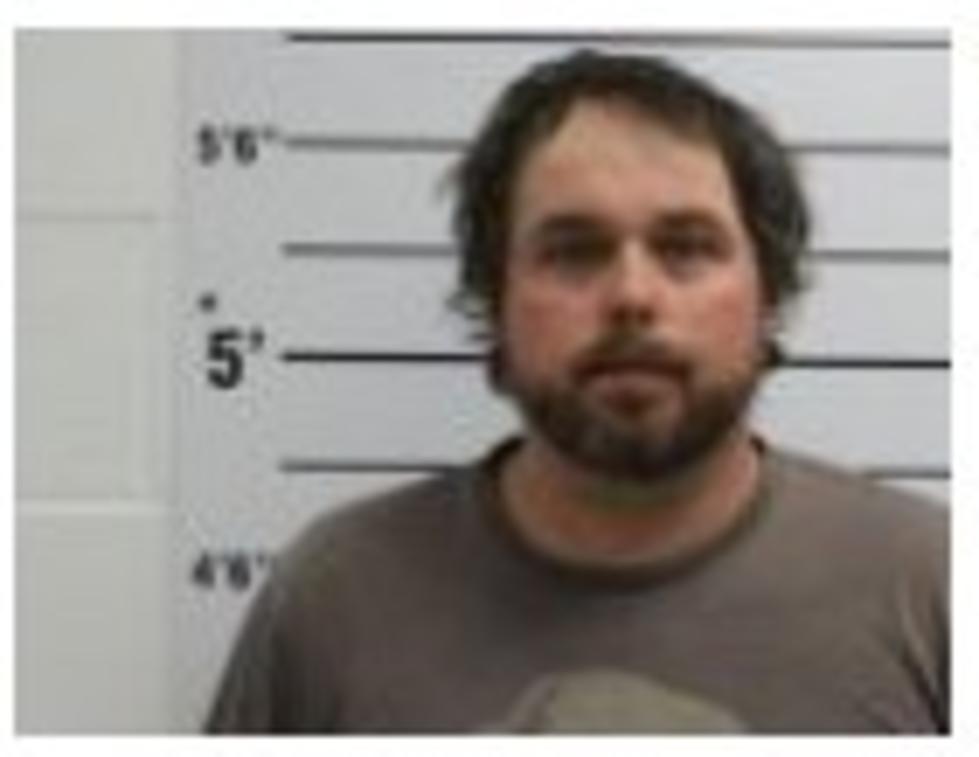 Great Falls Man Arrested On Five Charges After Argument With Wife.
Yeager- Jail Photo
A 44 year old Great Falls man is behind bars today charged with assault and four other charges stemming from an argument with his wife.  Shawn Yeager was taken into Custody Tuesday Morning.  Police say Yeager went to the home where his wife was and kicked in the door and started yelling at her.  Charging documents show he then threw a full bottle of baby formula at her.
Police say Yeager was extremely intoxicated and took off with the couple's two year old son.  She told police that she feared for her life especially after Yeager told her, "you're lucky I don't shoot you like your mom."
The woman says this was a reference to her mother that was shot nine times and is paralyzed from the neck down.  No word on when this incident occurred.  She says he was in the kitchen and she says there were guns in a closet nearby.    She also told police there was a similar incident between the two three years ago in Dutton but it was never reported to police because she feared Yeager's Retaliation.
The other four charges leveled against Yeager include, Child Endangerment, intimidation, another count of assault and obstructing a police office.  Four of the five charges are felonies.
In the charging documents, police say they tracked down Yeager at his workplace.  They say he locked himself in the building and refused to come out.  Police left the scene and were able to arrest him the following morning.
According to court documents, Yeager wa on probation for a prior Criminal Child Endangerment charge and also had a previous order of protection against him for a similar situation with an ex-spouse.  His bond has been set at $200,000.
Great Falls Wildlife
More From KMON Country 560 AM