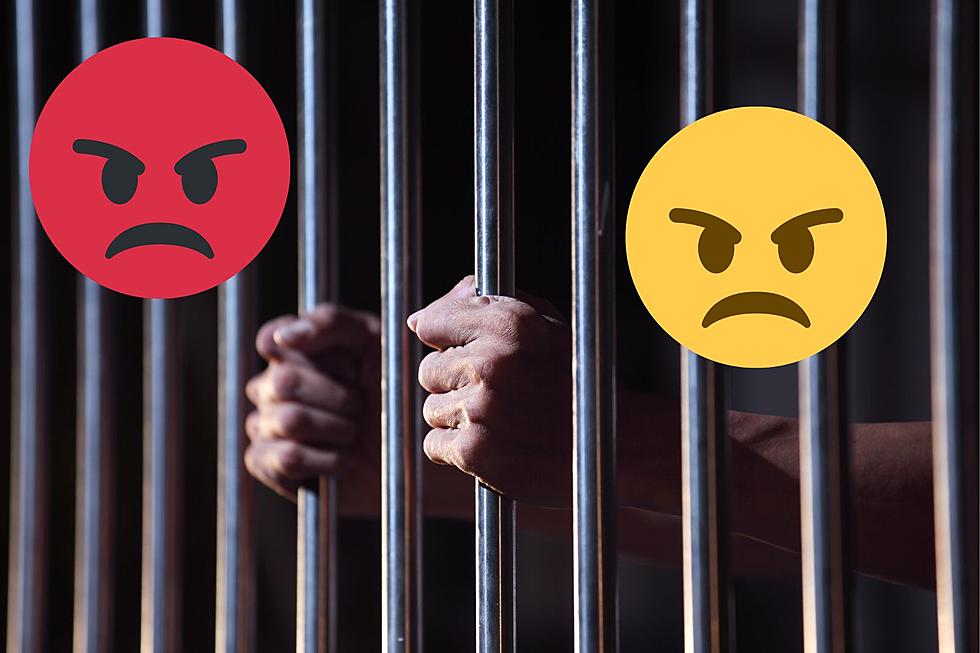 Our Weekly Mugshots Has One Man On It For The Third Time In Eight Months.
canva
It's another edition of our weekly mugshots from the Cascade County Jail.  These are just some of the many arrested over the past week.  This weeks list also includes a man who has made our list for the third time and the mugshot of the suspect that led police on a chase in Great Falls.  All are innocent until proven guilty in a court of law.
Jerry Stone
Stone is being held on a $100,000 bond for allegedly threatening lives at the Great Falls Rescue Mission.
Bryan Barber
Barber has been charged with Violating conditions of his release and fleeing police.  His  bond has been set at $50,000.
Andale Goodsoldier
Goodsoldier has been charged with assault, robbery and kidnapping.  His bond is $25,000.
Jarod Parker
Parker is in jail on a host of charges including for drugs.  His bond is $25,000.
Justin Brown
If Brown looks familiar it's probably because this is the third time we have featured him in the past nine months. Brown has outstanding cases for drugs dating back to July of last year.  This time he is back in jail charged with theft and probation violations.  His bond is $10,000.
Don Stratton
Stratton is the guy that allegedly led police on a chase before he ran a red light and was t-boned Friday afternoon on 14th street at Second Avenue North.  Police were attempting to arrest Stratton for violating conditions of his release on sex abuse charges involving a 15 year old girl.  He's now facing three counts of criminal endangerment for running the red light and causing a three car pile up.
The Funniest Bumper Stickers & Vanity Plates Our Fans Have Seen in Montana
Station listeners, readers, and Facebook followers sent in the funniest phrases or photos they've seen on bumper stickers and vanity plates across Montana. Take a look at a few of them below. (Warning: Some graphic and inappropriate humor included)
More From KMON Country 560 AM