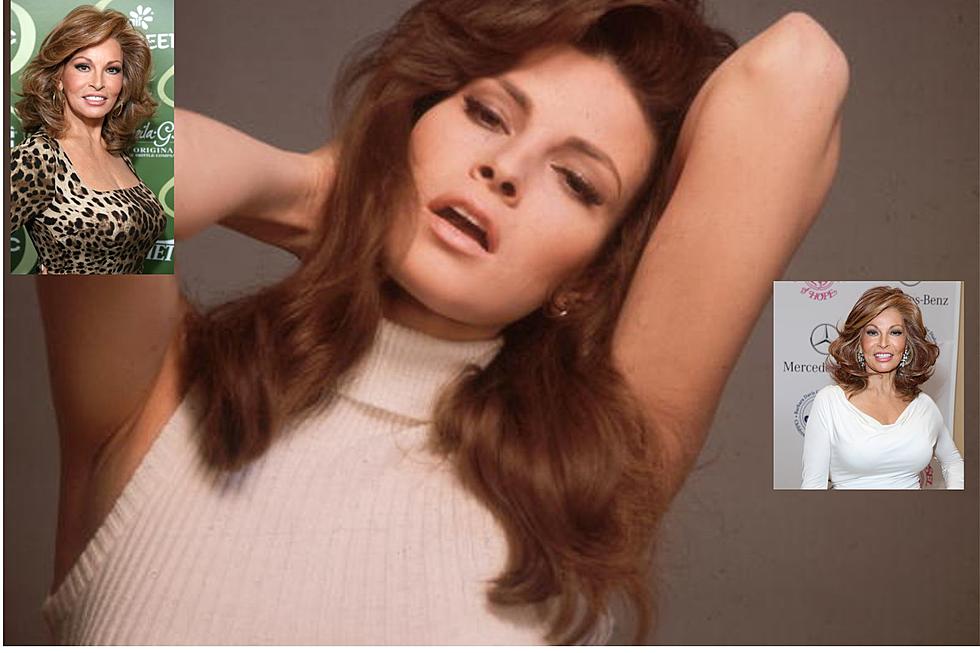 Raquel Welch gone at 82 and wow was she something.
Canva and getty images
She was born Jo Raquel Tejada and she married her high school sweetheart James Welch.  And even though they divorced in 1964 after five years of marriage she kept his name her entire life.
She became  a sex symbol in the 1960's when she starred in the film One Million B.C.  
In this movie she only wore was a two-piece deer skin bikini and even though she only had three lines in the whole movie the world was watching.  The New York Times  hailed her calling her a marvelous breathing monument to womankind.  A still shot of her in the bikini soon became a bestselling poster and turned her into an instant pin-up girl.
In 2011, Time Magazine listed Welch's B.C. bikini in the top ten bikinis in pop culture.
In 1974 she won a Golden Globe Award for her performance in the Three Musketeers.
She was again nominated for a Golden Globe in 1987 for her role in the movie Right to Die.
Playboy ranked Welch #3 on their list of the 100 sexiest stars of the 20th century.  Welch was born in Chicago, Illinois and was the daughter of Armando Carlos Tejada Urquizo who was an aeronautical engineer from La Paz, Bolivia.  Her mother was Josephine Sarah Hall.
Welch died February 15, 2023 at the age of 82.
Keep scrolling to see more pictures.
Celebrities with land in Idaho
Celebrities Who Own Property in Idaho
While a few have childhood ties to Idaho many of the following celebrities fell in love with the gem state a little later in life..
More From KMON Country 560 AM