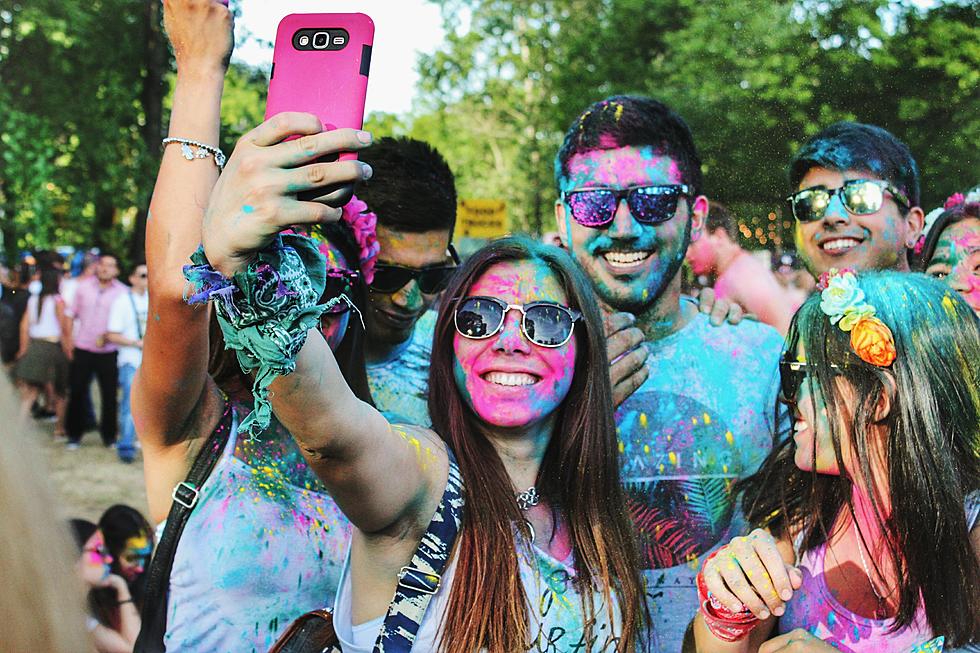 Dandelion Foundation Color Run- More Than Fun- For A Good Cause
Photo by Julián Gentilezza on Unsplash
Jamie Marshall, board member with the Dandelion Foundation met with the Central Montana Radio Network to talk about their upcoming fundraiser.
Dandelion Foundation Website and contact information
Dandelion Foundation Annual Color Fun Run:
Jamie: This is our annual color fun run. We've been doing this for nearly a decade at this point in time. Super great family event. If you've never done one before, come prepared to be covered literally in color powder. We've moved it this year to June because if you've attended in the past, some years it's beautiful, and some years we have been in the snow. It will be so fun for the entire family. All ages come join us for our annual Dandelion Foundation Color Fund run.
When: June 3rd, 2023
Time:11:00 AM
Location: West Bank Park- 
Jamie: We are over 10 years old now at this point in time, and our mission is to promote the prevention of child abuse and family violence in our region in the north central Montana region. Our founder is an amazing mom and woman who lost her daughter to the hands of child abuse over a decade ago. Her daughter's favorite flower was the dandelion. So in honor of her daughter, she was able to start this foundation. We have a robust board these days that we do a lot of educational work, particularly around prevention of child sexual abuse. We partner a lot in our community to bring other training in to support our providers and our professionals that work in this field and we're ever seeking to raise awareness on how each of us can do our little part to help keep children safe.
How do we sign up for the color fun run?
Jamie: Dandelion foundation.org You can register there. It's right on our homepage. If you want register for the run, you can learn our history. You can look at our training's and our opportunities, and you can reach out to us and contact us directly. Dandelion foundation.org.
Do you do other fundraisers through the year?
Jamie: This is our only one. We used to do a few others and we realized it was better for us to focus on one and do it well. So this is it. If you'd like to support us this year, please come on out. If you register ahead of time, you can get a t-shirt. They are really fun shirts.
Does the Dandelion Foundation accept donations?
Jamie: Definitely, yes. And you can do that through our website as well as our mailing address which is on that website too.
CHECK DONATIONS
Please make checks payable to The Dandelion Foundation
Checks can be mailed to
P.O. Box 775
Great Falls, MT 59403
Are there other types of donations that you look for?
Jamie: We are looking for volunteers to help us throw color this year, so if that's something you're interested in, if you have an organization that enjoys doing something fun on a Saturday morning with families, send us an email. Our email address is on that website as well, and we'd love to have you help us out.
This is guaranteed to be a great time for everyone that participates!
If you have a story idea or something you want to learn more about, give Randy a call at 406-788-3003 or send me an email at randall.bogden@townsquaremedia.com
Check Out This Color Run
Downeast Horizons held their color run on May 20, 2017 Check out the photos
More From KMON Country 560 AM