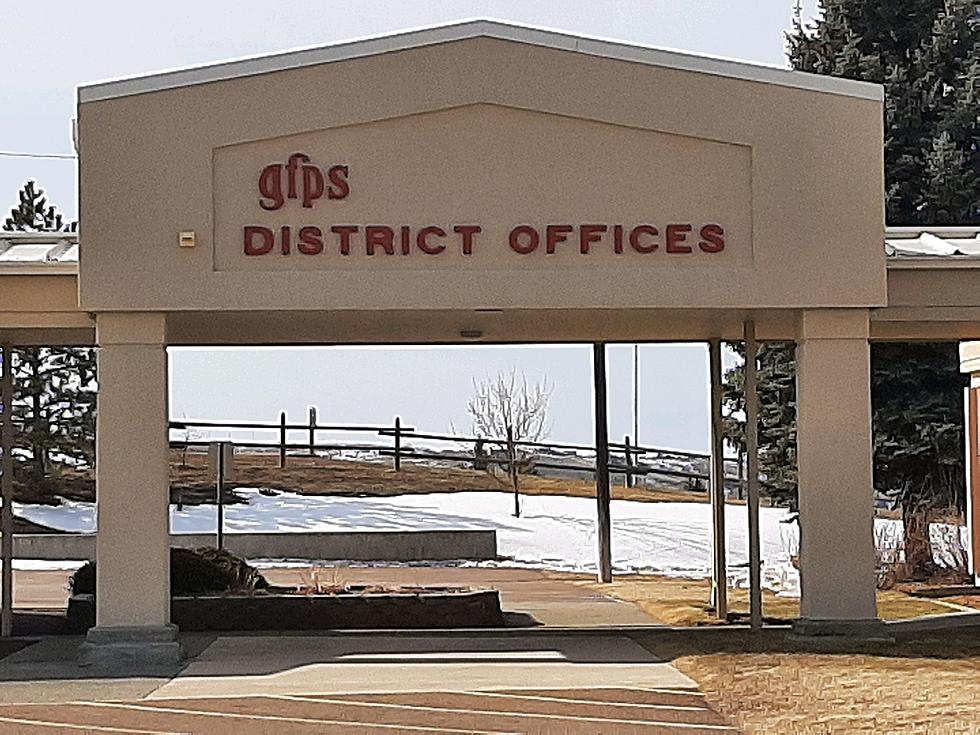 Great Falls Public Schools Budget Meeting- Your Input Is Needed
Photo Credit- Randy Bogden
Thursday March 9th is an open house at the Great Falls Public Schools with the school board trustees who sit on the budget committee.  Paige Turoski and Bill Bronson offered this information on the upcoming meeting and deadlines.
You're Invited
Bill: (The open house) is another series of meetings that we hold every year as we prepare for making decisions about whether or not to ask the voters to support a mill levy, and we also have the process of developing our budget for the 2023- 24 school year. So (the open house) is a town hall meeting and this is where we invite members of the public to come and offer whatever comments they might have. As we prepare our budget for next year.
Meeting Details:
Paige: We'll be discussing the process of adopting a New (school) Year's budget as well as where we are with our COVID funds and the ESSER I&II funds, the remainders of those and what we kind of have planned for them, and also just different aspects that determine our budget and what we have to base our budget off of. Lance Boyd and Brian Patch will be on hand to answer questions from the attendees
Will there be a Levy this year
Bill: It's still a little too soon to tell. We have to make a decision by state law by April 1st. And so March 27th, which is our next meeting after the next one, that would be the last time that we could meet to make that particular decision. We are still waiting on some information from the legislature and we're still waiting to hear from staff on all the particular budgetary needs for the next year. So, still a little too early to tell, but it's getting close.
Will you have the necessary information by April 1st
Bill: Well, the nice thing, Randy, is that in the last few years, the legislature has realized that, again, by law, we have to make these decisions by April 1st. And so there's been a concerted effort by both sides of the aisle and the governor's office to make those decisions early enough in the session so that we're in a position to make the decisions we need to make. So, for example, the legislature has already approved the inflationary increases that schools can use this year and the following year. Governor has signed that into law. That gives us a huge amount of comfort knowing what we'll be able to do in terms of budgeting. There's a few other things they'll need to do as well, but we expect that those decisions will be made timely enough that we can make the decisions we need to make.
Has Inflation Had an Impact on the School Budget
Paige: Inflation has hit us no different than anybody else. We've had to rebid for some of our construction projects on our schools just because the cost of labor and materials are so high that they're outside of what our budget is. We've seen inflation and we've had to deal with that as well.
Meeting Details:
Bill: We've only been in about the 2 to 3% range when the legislature, which establishes our funding system, says they're providing for inflation, they're not matching a dollar for dollar with what all of us realize when we go out and face inflationary pressures. For example, I think the first year, 2023- 24, it's only going to be a little over 2% that we would be allotted. And then the following year, I think it's closer to 3%. And so those numbers don't exactly track the real inflation that's going on in the country.
After the Open House- What is the Process
Bill: Two weeks from now, the Budget Committee, which Paige and Trustee (Mark) Finnicum and I are on, will hold another meeting, and that will be the time that after listening to staff, after processing public comments and then mulling it over ourselves, we will make a public recommendation at that time to our fellow trustees what to do regarding a mill levy or not. And then on March 27th, when the full board meets, they will take up our recommendation and decide either up or down at that point.
As a First Time Board Member Paige- What about the Board, do you think differently about know
Paige: I think the biggest place is the transparency. The information is out there and it just takes finding it and it's maybe not as readily available to people as they would like. But everything you want to know about policy and budget, it is all on the district website. Find it and then you read it and it's there. And so I would say that in terms of transparency, that's the biggest one. Just get on the website, try to find any information you can. If you are missing something, reach out to somebody and somebody will answer the question or guide you in the right direction. You know, we get a lot of different questions, stuff about budgets, stuff about policy, stuff about curriculum, etcetera. So a lot of the information is out there, but I know that myself and the other trustees, we are always open to answering questions. If there's a community member who really wants to know something, there's feel free to reach out to me at any time.
Bill: Just like Paige said, if you ever want to know anything, just reach out to us. In my case, if you want to have coffee during the day or a beer after five, I'm always available.
Paige: Me too. I'm hoping that we have a really good community turnout at our meeting and we get lots of questions because I would I'd love to have us answer them.
Meeting Details:
If you have a story idea or something you want to learn more about, give Randy a call at 406-788-3003 or send me an email at randall.bogden@townsquaremedia.com
LOOK AT THESE ONE ROOM SCHOOLS HOUSES
More From KMON Country 560 AM