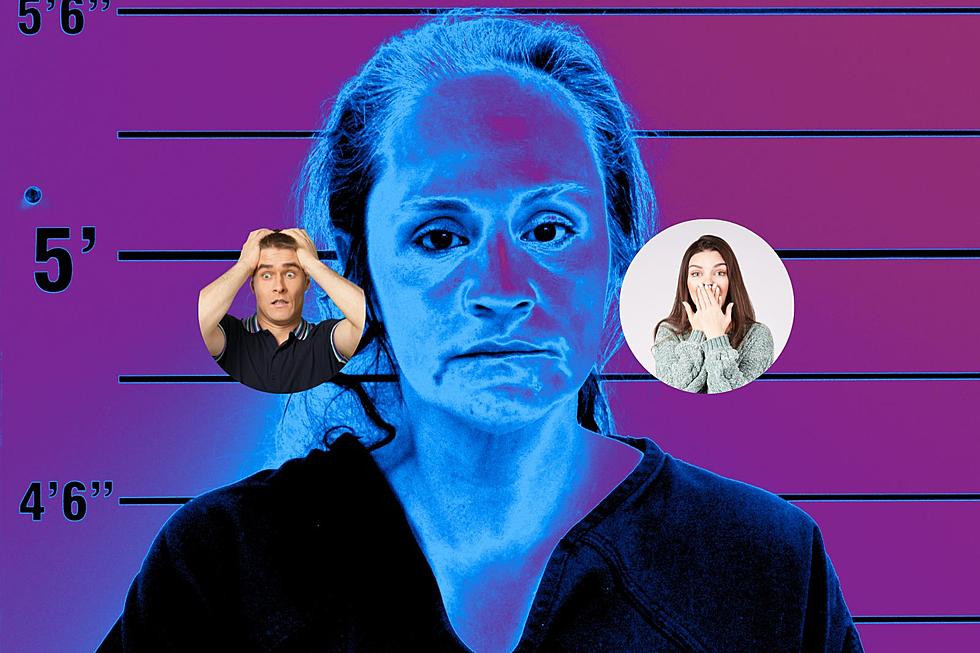 Great Falls Woman Smuggles Drugs Into County Jail In Her?
Canva
*****THIS STORY CONTAINS SOME GRAPHIC LANGUAGE*****
A 46 year old Great Falls woman has been jailed for smuggling drugs into the Cascade County Jail.  But where she hid them is pretty interesting.  Diana Marquez was arrested on April 7th and now faces a host of charges.
Her story starts around 2:30 on the afternoon of  April 7 when she is seen by a police officer walking down 9th Street South. The officer knows Marquez and knew she had warrants out for her arrest.  He stopped her, handcuffed her and took her to jail.  She was patted down but authorities did not find the drugs in her possession.  She originally had them hidden in her bra, it was fentanyl.
When she was taken to her cell, her cellmate learned that Marquez had drugs.  Marquez gave the cellmate one fentanyl pill.  That cellmate proceeded to overdose on the drug.  So,  jail workers cleared all the women out of sell block G and began searching for where the fentanyl came from.  According to charging documents,  Marquez had taken the pills out of her bra and stuffed them into her vagina while sitting on the bench waiting to transfer to block G.  She later took the pills out of her body cavity when she reached her cell and shared one of the fentanyl pills with the cellmate.
This Weeks Mugshots.
Marquez, who has five prior drug convictions is now facing charges that include transferring the drugs into the county jail, possession of dangerous drugs, distribution of dangerous drugs and one other charge.  Her bond has been set at just $15,000.  A check of Montana prison records does not show Marquez ever serving any time in the state prison system despite five prior convictions.
LOOK: Historic 2022 Flooding in Southern Montana Not Soon to Be Forgotten
Widespread flooding wiped out roads, bridges, buildings, and powerlines throughout riverside communities from Yellowstone National Park and Paradise Valley to Red Lodge. The Yellowstone River winding through Billings crested Tuesday, June 14, 2022. At 11:30 a.m. the National Weather Service in Billings reported the river rose above flood stage and was forecasted to hit 14.7 feet, nearly hitting the 15-foot record set in 1997.
More From KMON Country 560 AM