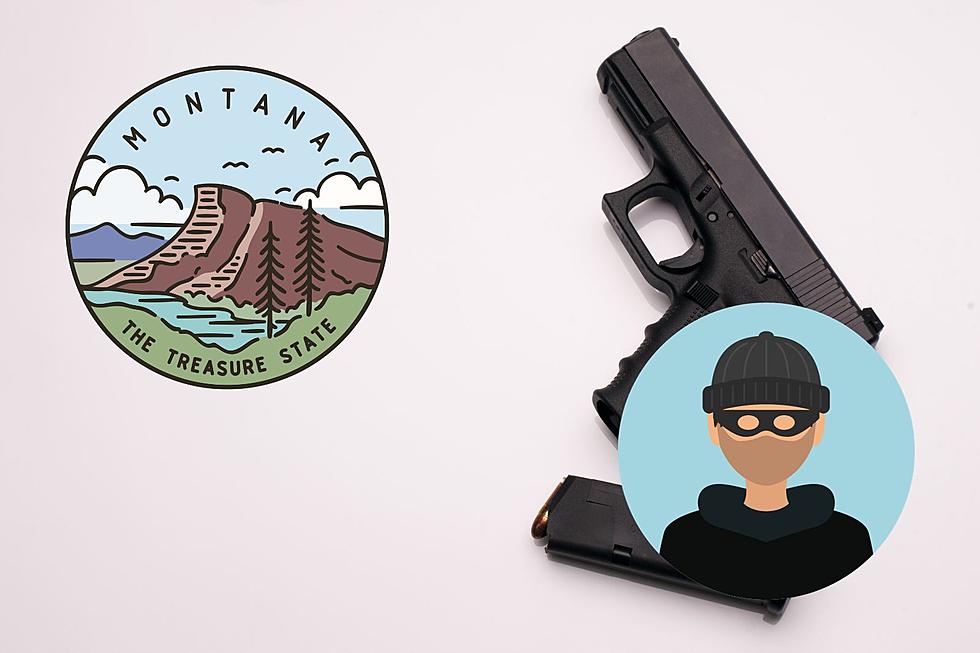 In Montana: My Firearm Was Stolen, Do I Have To Report It?
Canva
What would be a more sinking feeling?
Tool Theft, car theft, or even Identity theft?
First thing that comes to my mind is theft of a firearm from a household.
When you discover after a break-in that one of your firearms is missing would be a haunting thought that a firearm that is registered to you is floating around the street somewhere potentially involved in a crime.
If that gun is recovered in a murder or a robbery of any kind without a person right there to connect it to can lead to crazy stuff to happen until authorities can get to the bottom of the matter.
In Montana, if your firearm is stolen, does one HAVE to report it stolen?
According to an article from Everytown, they explain that Montana is apart of the majority of states in the United States where one DOES NOT have to report a stolen firearm.
In fact, only fifteen state have laws in place to promptly report a stolen firearm.
Even though someone might call all the pawn brokers in town alerting of a potential stolen gun coming through the doors, stolen guns have a opportunity to go into the hands of criminals that are not legally able to obtain a gun and likely to use it to commit other crimes potentially in another state.
It may not be mandated to report stolen firearms in Montana, it might be a safe and a smart idea to report it as soon as possible.
READ MORE: Montana Comes Out On Top For Gun Owners
READ MORE: Montana Businesses Post 'No Concealed Carry'
These 6 Weapons Are Illegal to Own in Wyoming
Illegal and Forbidden Weapons In Colorado
What weapons are considered "dangerous" and "illegal" in Colorado? Scroll on for a look at some of the illegal and forbidden weapons in the state of Colorado.