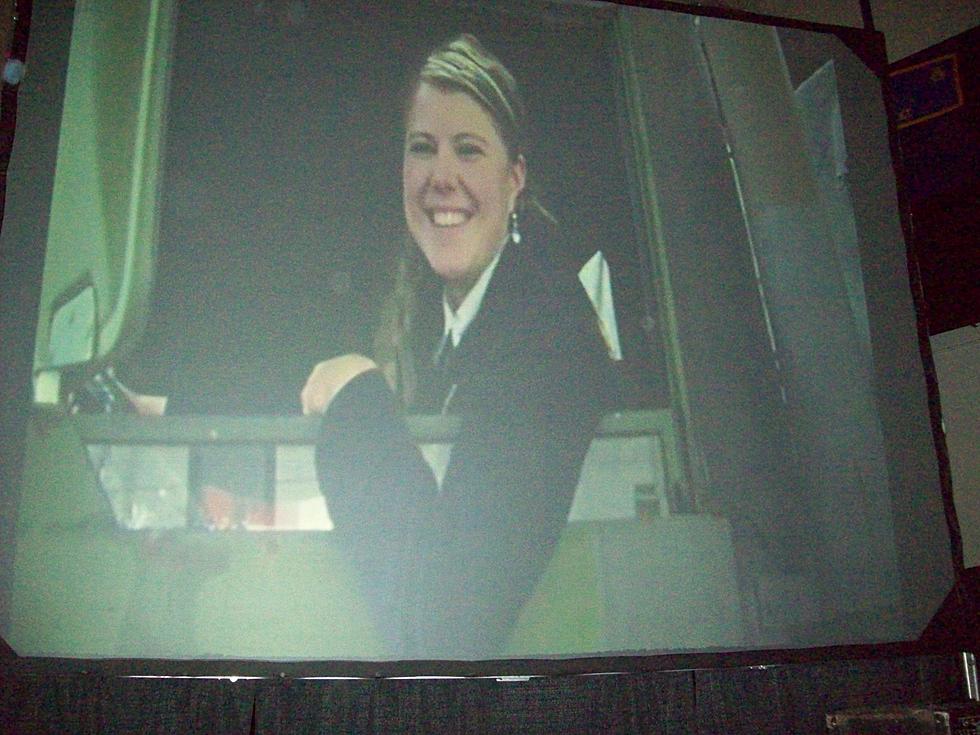 Kuntz Family Legacy- Continuing To Give Back To Montana FFA
Morgan Kuntz
The series of Legacy family stories that have been told over the last month reminds me what a true family looks like. When you connect the dots, the MT FFA is one big family that covers the entire state. Yes- there is competition and success and falling short of a goal, but in the end everyone knows the can count on their MT FFA Family.
The next Legacy family (like so many others) spans generations and continues to give back to the organization for a lifetime.  As with the other stories, I have asked a member of the family to write the history.  Morgan Kuntz has graciously sent her families history.  The following is in her words and has not been altered.
Early Inspiration
My brother, Jace, and I learned from a young age there were two things that were non-negotiable in the Kuntz household: music and FFA. My brother and I both started playing the fiddle before we were of school age and wouldn't you know it, when we registered for classes our freshman year of high school, we made sure Ag Ed was in our class rotations.
Morgan and Jace teamed up with Tiffany and Cody Boucher and participated in National FFA Talent. We are pictured here on the mainstage. 
It turns out, both my mom (Gail Shaffner Kuntz) and my dad (Rick Kuntz), just really liked to listen to fiddle music but FFA- well that was our family's legacy.
My Great Uncle- George Shaffner was a charter member of the Beaverhead FFA Chapter and my grandpa, Don Shaffner, was an active member of the chapter in the 1930's and he even once went to the National FFA Convention in Kansas City to participate in National Band. In 1971 my mom, Gail, was one of the first girls to join the Beaverhead FFA.
My dad was the son of a sugar beet farmer in Custer, Mont. so being in FFA was a natural fit. He excelled in the organization and was inspired by the 1964-1965 FFA State President, Leroy Gabel, to one day be State FFA President himself. My dad did in fact become state FFA president in 1968-1969 and he and Leroy happened to marry the two Shaffner sisters from Dillon.
My mom Gail, Me and my Dad when I got my American Degree in 2012
My dad got to be a part of a lot of historical moments as State FFA President. He attended the first ever State Presidents Conference in Washington D.C. and, most importantly and highly ironically, he was a delegate at the 1968 National FFA Convention in Kansas City and my dad voted AGAINST allowing girls into FFA. We gave him grief about that vote until the day he passed.
Rare Accomplishment 
Fast forward roughly four decades and I was elected State FFA President in 2011-2012. This made me the third State FFA President in my family and to our knowledge, my dad and I are the only father/daughter State President Legacy in Montana.
My mom is a history/legacy buff and earlier this winter she was scouring through the Montana FFA History Book and discovered between our family (and including my cousins) we have had:
8 state degree recipients and
4 American Degree recipients.
The first in our family to get their State Degree was my grandpa, Don. He got his degree in 1938- just 8 short years after FFA was chartered in Montana.
My cousin's kids are members of the Custer FFA chapter and my niece just enrolled in Ag Ed classes in Missoula. These are the 4th generation in our family to be enrolled in Ag Education classes in Montana.
New Role For Morgan
Last year at the 92nd State FFA Convention I humbly accepted a position with the Montana FFA Foundation. Blessedly, I was able to tell my dad about my new job. He passed just three weeks after I accepted it.
FFA was just who us Kuntz'/Gabels are and every single generation of my family can confidently say, FFA shaped them into the person they are today. The organization has also shaped our friendships. When my dad was at his sickest, he was often visited by members of his 1968-1969 State Officer Team. That friendship has been strong for over 50 years and bound by a thread of corduroy.
Morgan and Cali as State Officers
Some of my most cherished friends were in FFA at the same time as me, and one of my dearest friends is Cali (Christensen) Rooney. Her and I participated in National FFA Talent back in high school, served on the same State Officer Team and now Cali is the ag teacher/FFA advisor in Rapelje. We will both be in Great Falls for the 93rd State FFA Convention doing our part to give back to Montana FFA.
A big part of my job is "selling" the FFA story to potential donors. I always say FFA is about so much more than sows, cows and plows. But it is also about so much more than right now. FFA is an organization that spans generation and when a member zips up a jacket today, they are representing a legacy of individuals and experiences going back ninety plus years. How cool is that!
If you have a story idea or something you want to learn more about, give Randy a call at 406-788-3003 or send me an email at randall.bogden@townsquaremedia.com
The House with a Violin Shaped Pool
Bedford Corners, New York
More From KMON Country 560 AM