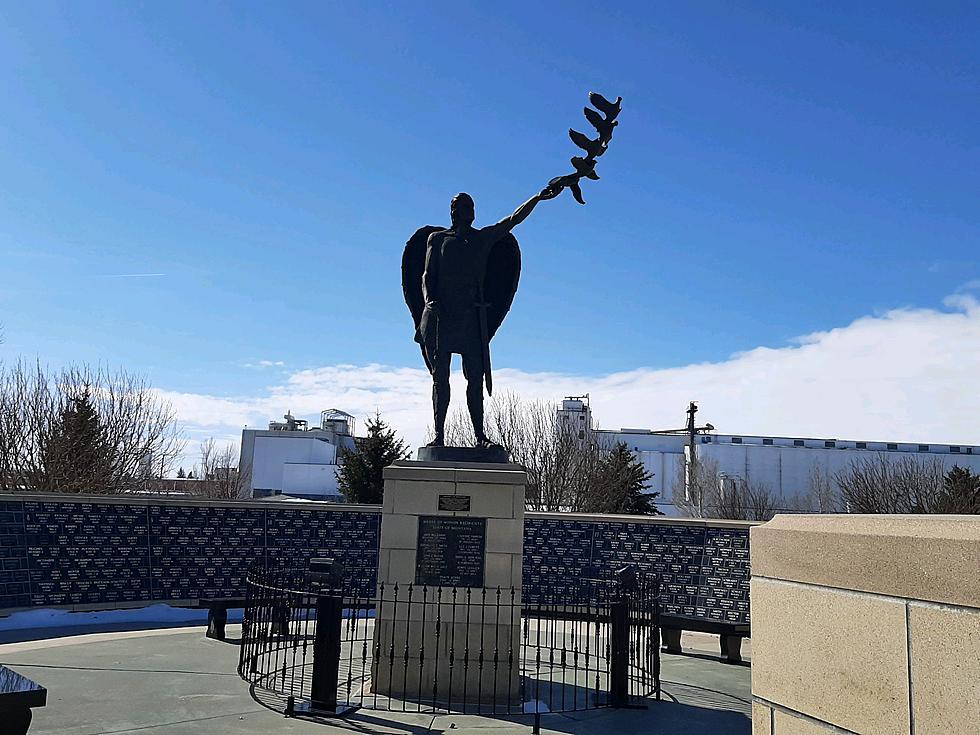 Montana Veterans Memorial- Great Place To Honor Those That Served
Randy Bogden
Cover Photo Explanation- Read The Placard Below:
The Montana Veterans Memorial honors those that served.  A tribute to those that put their lives on the line to protect the greatest country in the world. This great display is here in Great Falls and well worth your time to visit it.  It is open to the public at any time and is a somber reminder of the thousands of people that has given their time, effort and some their lives for our protection.
Dedicated on May 29th, 2006 the site was given permanent Memorial Status by House Bill 460 at the 2015 Montana Legislative Session.  It was signed by then Governor Steve Bullock. There are over 8,000 tiles currently on display and room for many more.
Location
The Memorial is located in front of Centene Stadium -1015 25th St N which is also next to Pasta Montana- 1 Pasta Place.  It is also the entrance to Eagle Falls Golf Course- 1025 25th Street North. 
There are several events held each year at the site.  The American Flag, the Montana Flag and the POW- MIA Flag are flown year around.
13 Flags are flown in recognition of:
Presidents' Day- 3rd Monday in February
Armed Forces Day- 3rd Saturday in May
Memorial Day- Last Monday in May
Flag Day- June 14
Independence Day- July 4
Korean War Armistice Day- July 27
Labor Day- 1st Monday in September
Veterans Day- November 11
Flags are flown at half- staff:
Peace Officers Memorial Day– May 15
Memorial Day– May 31
Patriot Day– September 11
Pearl Harbor Remembrance Day– December 7
As directed by the president of the United States
You can purchase a tile in honor of a military individual.  They do not have to be from this area or live in this area. Tiles are tax deductible and cost $250.00
How to contact the Montana Veterans Memorial
Website- click HERE
Phone- 406- 454- 9070
Mail- PO Box 3524 Great Falls, MT 59403
If you have a story idea or something you want to learn more about, give Randy a call at 406-788-3003 or send me an email at randall.bogden@townsquaremedia.com
SEE BELOW FOR A PICTURE GALLERY OF THE MEMORIAL
Montana Veterans Memorial
Montana Veterans Memorial
More From KMON Country 560 AM