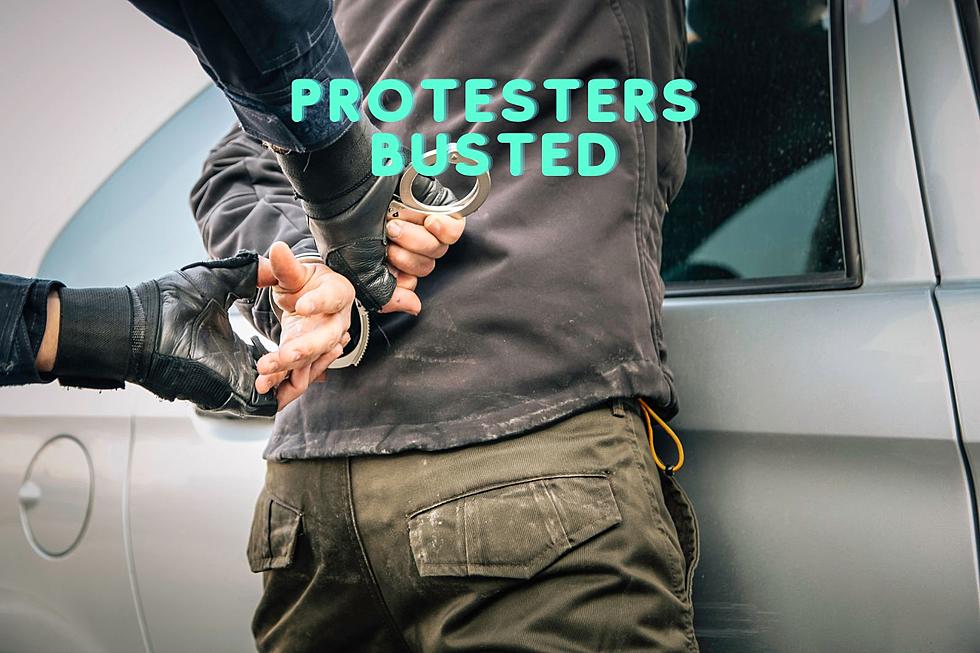 Seven Arrested At State Capitol In Helena, One Is From Great Falls.
Canva
The seven were arrested Monday afternoon when they started a protest inside the Montana State House during a working session. Six of them are from Missoula and one is from Great Falls.
They were protesting Republican House Speaker Matt Regier who has refused to call on a democrat transgender state Representative Zooey Zephyr ever since she  slammed republicans last week on the floor over their support of a bill that would ban gender-affirming medical procedures for those under age.  She said republicans should be ashamed and would have "blood on their hands."
GF Man Charged With Beating Girlfriend.
At Monday's House session,  Regier passed over Zephyr who wanted to speak on a bill up for consideration.  Regier says Zephyr needs to apologize, something Zephyr says she will never do.
When the protest was being held Zephyr can be seen on the house floor with her fist raised into the air thanking supporters.  She later went outside onto the capitol steps in Helana to thank those outside that supported her.  In a later tweet she said she wanted to show support for those who were arrested for defending democracy.
Below are the seven arrested and all have been charged with Criminal Trespass to Property.  They were all booked and then released.
Hannah Pate, 24  Great Falls
Dandilion Cloverdale, 43   Missoula
Sean Mannell, 28  Missoula
William Scheck, 27, Missoula
Carter McKenzie, 25 Missoula
Taylor McDermott, 28 Missoula
Paul Kim, 22 Missoula
Mountain Flowers
Mountain Flowers Near Neihart
More From KMON Country 560 AM