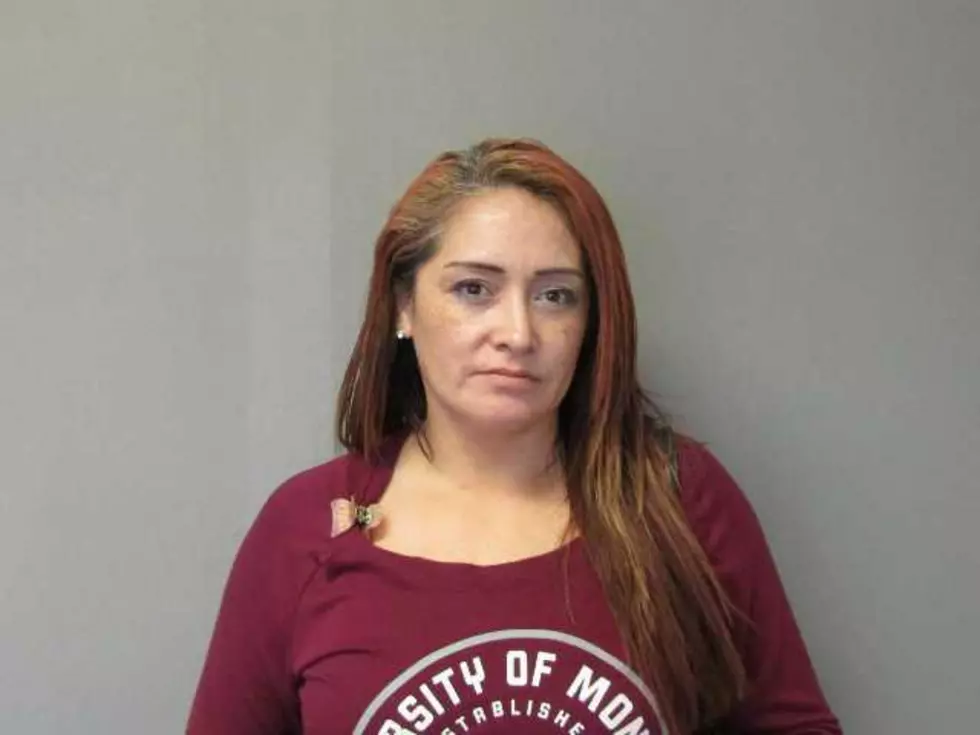 She's in the running for mother of the year in GF!
Johnson state prison photo. 2022
Meet 38-year-old Juanita Johnson of Great Falls.  In my opinion,  Mrs. Johnson should be in the running for Mother of the Year...........NOT!
Johnson was arrested November 13 after leaving her five-year-old daughter outside and unattended for some five hours.  The temperature was below freezing that day.  Johnson told police she decided to leave her daughter outside and unattended because she had to go grocery shopping.  I have a question here,  five hours to grocery shop?  Really?
Police were called around 8pm to conduct a welfare check on a the five-year-old girl. While police were there with the child the mother of the year showed up.  After some questioning, police took mom of the year into  custody and police say a search found a syringe and meth on per person.
Below is Johnson's first ever booking photo that we could find.  This is from 2015.
Juanita Johnson has also been in the running for mother of the year before.  Back in 2015 Mrs. Johnson was arrested and later convicted of forgery in a Cascade County sheme that bilked local businesses out of nearly $10,000.  She was sentenced to 36- Months in March of this year and all of her sentence was deferred by Judge Kutzman here in Cascade County.  It looks like that deferred sentence really taught her a lesson.
Johnson's state prison booking photo.  I'm sure all you University of Montana fans have to be jacked that she wore a university shirt to her state prison photo op.  GO GRIZ!!!!
Flash forward to today, just seven months after that brutal deferred sentence and she is sitting in the Cascade County Jail charged with endangering the welfare of her child,  criminal possession of dangerous drugs,a count of criminal possession of drug Paraphernalia and a violation of her probation.
Booking photo from most recent arrest last weekend.
We hear the child is doing fine, thank god.
Also take a look at her booking photos from top to bottom.  She looks a lot different in just seven years.  Is that a sign of drugs?  I have no idea.
Do you think she should be considered for mother of the year?  Or be in prison?
Send your comments to:  pat.frisch@townsquaremedia.com
More From KMON Country 560 AM