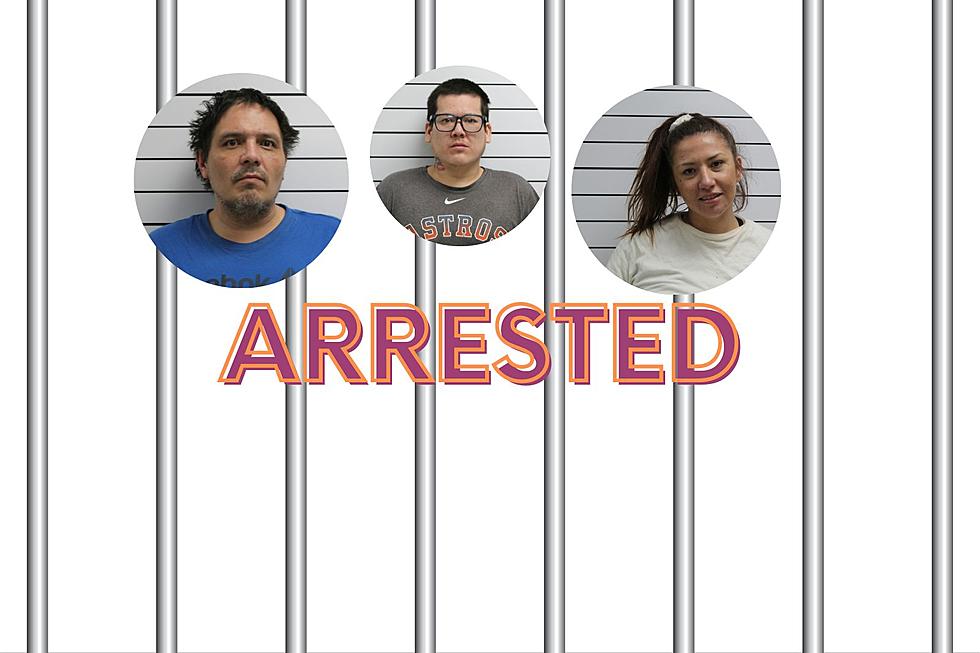 The Latest Mugshots out of Great Falls. At Least Three Have Prior Montana Prison Records.
Canva
It's another week and here is another edition of our weekly mugshots from our local Cascade County Jail.  This week we feature four men and four women.  Three already have records within the state prison system.  Remember,  all are innocent until proven guilty in a court of law.  These are simply their latest booking shots required when they are booked into the county jail.
Justina Calftail, 19
Calftail has been arrested on a host of charges including theft, disorderly conduct and Criminal trespassing.  At this point, no bond was posted on the jail roster for her.
Sean Chandler, 25
Chandler is in jail today charged with disorderly conduct and indecent exposure.  No bond was set for him at the time of this posting.
Kayla Gallineaux, 24
Gallineaux is facing a tampering with evidence charge, assault on a police officer and two other assault charges. Bond $10,000.
Albert Goldsmith, 54
Goldsmith is in jail today charged with Theft, Robbery and burglary.  Bond is $5,000.
The Latest On Great Falls Stabbing
Eric Horn, 29
Horn is jailed after having his deferred sentenced cancelled.  Below is his conviction in state prison.
DOCKET: DDC-21-778
COUNTY: Cascade
JUDGE: Parker
COUNTS: 1
LEGAL TYPE: Original Sentence
SENTENCE TYPE: Deferred Sentence
OFFENSE: Criminal Endangerment
CODE: 455207
OFFENSE DATE: 1/1/2021
SENTENCE PRONOUNCED: 9/7/2022
SENTENCE (MONTHS): 36
Charity James, 34
James is facing a count of theft, and violation of bail conditions. Bond at $5,000.
Michael Kelsey, 38
Kelsey is facing a drug charge and revocation of a prior prison sentence.  His bond is $20,000.  Below is his prior from the Montana State Prison System.
DOCKET: BDC-19-672
COUNTY: Cascade
JUDGE: Best
COUNTS: 1
LEGAL TYPE: Original Sentence
SENTENCE TYPE: DOC Commit All Suspended
OFFENSE: Burglary
CODE: 456204
OFFENSE DATE: 9/29/2019
SENTENCE PRONOUNCED: 1/13/2020
SENTENCE (MONTHS): 60
Donalda Main, 25
Main is in the county jail facing a charge of forgery and theft.  And four counts of trespassing.  Her bond si $10,000.  She also has a prior state prison record below.
DOCKET: BDC-21-533
COUNTY: Cascade
JUDGE: Best
COUNTS: 1
LEGAL TYPE: Probation Violation Sentence
SENTENCE TYPE: DOC Commit All Suspended
OFFENSE: Assault on Peace Officer
CODE: 455210
OFFENSE DATE: 1/1/2021
SENTENCE PRONOUNCED: 1/23/2023
SENTENCE (MONTHS): 24
LOOK: Best places to live in America
More From KMON Country 560 AM