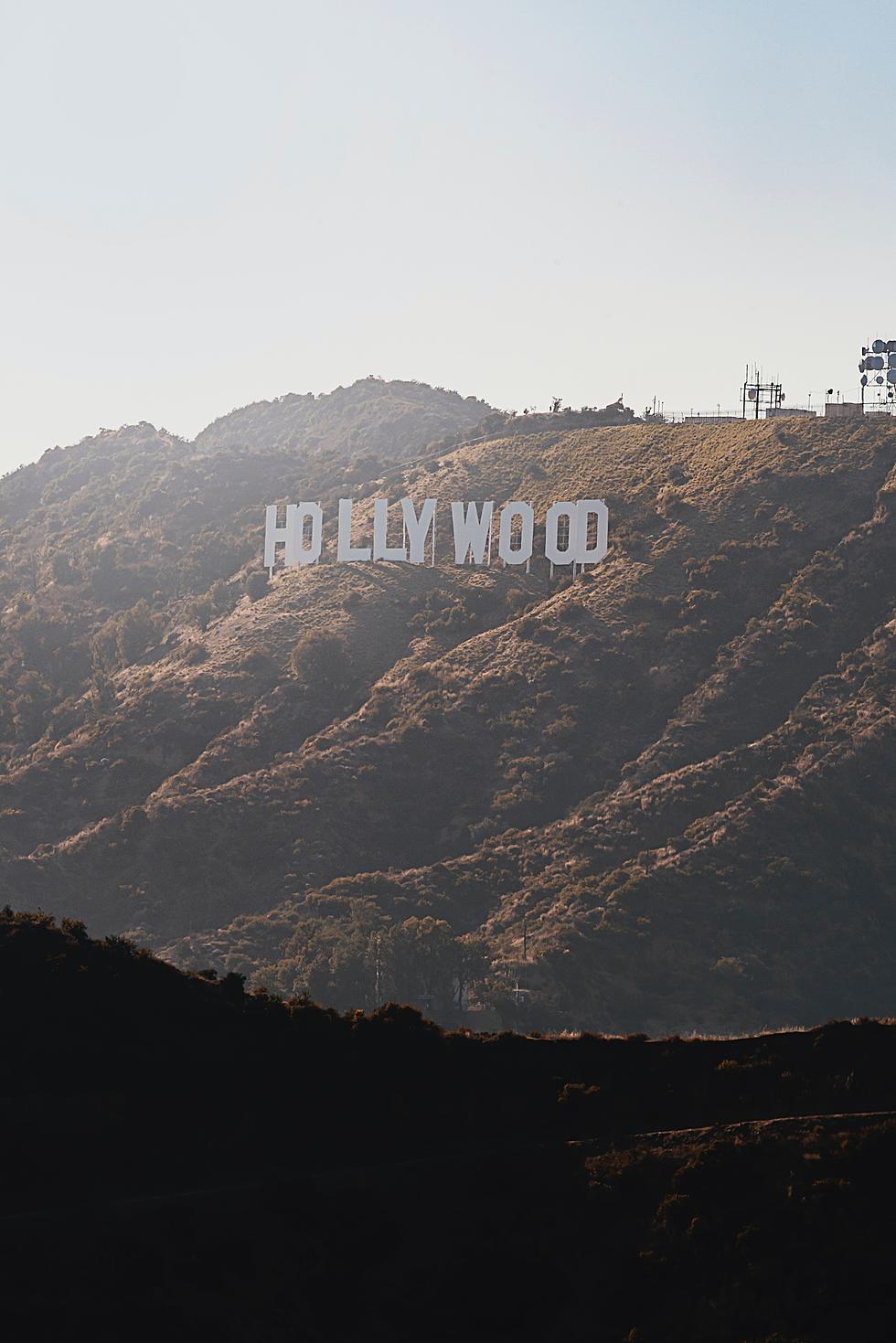 Randy's List Of Famous People In Great Falls Fell Really Short
Photo by Gabriel Tovar on Unsplash
Recently I wrote a fun story about some of the famous people that I have met in Great Falls. Some of these stars have been tied to the Montana State Fair and others were random. You can read the story here.
Famous People in Great Falls
As it turns out- I missed a bunch of famous people that have spent a lot of time in our area.  I compiled this list from all of the responses on the stations Facebook pages. Have you seen any of these famous people?
Christopher Graham
I helped Chris Ledoux when I worked at Herberger's. I had been to his concert the night before or I wouldn't have recognized him. He was very nice.
Carolyn R Brown
I have met several artists as well…Most recently Kip Moore back in 2013, I have met three members of Diamond Rio…Neal McCoy way back in the early '90s, Sawyer Brown… actually had coffee with Mark and Hobie, but that was in Missoula at the Hilton, after their show here in Great Falls. Long story…. But memorable.
Becki O'Hara McMickle
Monday night in Cascade! 6 NFL players!! We hung out with Restless Heart and I've met Aaron Tippin a few times.
Cascade is a favorite stop for many stars.  Reba McEntire has been there many times.  Red Steagall has been in Cascade as well.  Becki said these NFL players were in Cascade on a fishing trip.
Tim Tharp
My wife and daughter were standing right behind Trump at his rally, I also got to meet Fluffy
Lori Chouinard
Charlie Pride came into my work years ago asking to look a number up in the phone book. My co-worker was so star struck she just froze. Her much younger co-workers had no idea who he was.
Viki Kuhn Johnson
Sean Connery when he was filming the Untouchables . He stopped at McDonald's for dinner at 10;30 pm on a Sunday night, I was working. I got his autograph and a hug, he was very pleasant to talk with.
Stacey Corcino
When I worked at Barnes and Noble I almost walked right into James Woods. Also saw Darryl Hannah. They were here filming.
Deb Scherrer
Larnelle Harris My husband and I met him and had a little conversation with him. We also sang in his backup choir. He was such a nice person!!!!
Greg Korin
Two Star Trek stars...Scotty at CGF and Spock at the Flamingo...
Bob McNamee
28 years of doing backstage catering, you can't be starstruck when you do that job but there comes a time when stars show up unexpectedly and that happened when Mel Tillis stopped in and then there were the times Jack Hannah would stop bye and one time Yo-Yo Ma stopped in for lunch at the bakery it was difficult to find some thing smart to say.
Baker Bob is being modest as he has met hundreds of famous people in his travels. That is why we call him the "Caterer to the Stars!"
Gayle Jacoby
Worked at the Sheraton Hotel and met a few. Art Garfunkel, Shawn Cassidy, the people in the band Jefferson Starship, Michael Buffer, Pat Buttram (Mr. Haney on Green Acres), Darius Rucker, and John Lodge of the Moody Blues.
Linda Winchell
Clint Eastwood, Jeff Bridges, coming right up the charts are Wylie and the Wild West, Erik Fingers Ray
Susan Perry Johnson
1994 Spock ! Leonard Nimoy, director of movie Holy Matrimony. Some of it was filmed in Great Falls at the State Fair.
Deb Nelson-Rosbarsky
Eddie Arnold, Tennessee Ernie Ford, Charley Pride (I already knew him), Buck Owen's, Little Jimmie Dickens, Barry Cowsill, members of the Lawrence Welk Orchestra
Gary Rettig
Clint Eastwood when he was in Fort Benton filming a movie.
Rick Alden
America, Beach Boys, Ozark Mountain Daredevils (Steve Cash offered me a doob back stage). Was doing a remote in a GF car audio store in the early 80's when this guy walked in thinking I was an employee and started asking me about car radios, etc. for his mom. Kid just graduated from Stanford and was visiting his mom for Christmas. John Elway.
Laura Mayer
I saw president Bush drive by.
Elizabeth Moore
Reba McIntyre
Michael Bashor
Just Evel (Knieval)
Evel Knieval, a legend from Butte America has family in Great Falls.  He was also a friend of Baker Bob.
Ed Donohue
Johnny Cash, Farrah Fawcett, Clint Eastwood, Jonathon Winters, Charles Bronson, Lee Remmick. Wolfman Jack- in 1979, KNUW/ KMON brought him to town to do a Sock Hop at the Heritage Inn.
Gary Rettig
Aaron Tippin
Aaron Tippin's wife Thea (also a music star) was born and raised in Great Falls and graduated from Great Falls High.
Julie Venne Huseby
Cooper Alan
Mark May
Myron Floren....beat THAT if you can!! (From the Lawrence Welk Show)
Courtney Dudley
I got to meet Rob Zombie at the play ground and loading zone with Sheri Moon! Was able to get there autographs. Met Warrant a while ago as well
Anna Christensen
I had breakfast with Fluffy!
Ross Bradshaw
I've met Matt Rosendale several times....... I met him when I got Activated for wild fire duty in 2021, I've seen him in the 4th of July parades in Great Falls, but I really got a good chance to say hi at Christmas Day Mass in 2022!!!!
Representative Rosendale spends a lot of time in Great Falls.  Senator Tester  does as well and Senator Daines comes to Great Falls on a regular basis. Representative Zinke has been to town but represents District 1- Great Falls is in District 2
Amy Greenwood
My mom had met Christopher Walken at the airport.. she didn't even know who she was talking to until someone asked if she knew
Jeanne Tbear
I met Clint Eastwood, Leonard Nemoy, and Linda Ronstadt,
Kerryjean Murphy
Steve o and i only recognized him from his voice lol
Toni Lynn Hufford
Jeff Foxworthy in the Great Falls airport
Liz Gray
Rob Zombie and his wife at the Loading Zone after his concert here.
Dodie Walter
Evel Knievel
Lori Collier
Charlie Pride, Tommy Lasorda, Aaron Tippin, Rick Springfield
Inmate Oneseventeen
Larry the Cable Guy
Kirsten Steele
Jeff Foxworthy
Lori Kuska
Dick Butkus, Rick Springfield, Reba McEntire, Sean Connery, John Travolta
Rick Moore
Charles Martin Smith, Kevin Costner, Sean Connery
Elizabeth Ann
Rob Schneider
Collette Tesch Ovrom
Ron White, Ted Nugent and Alice Cooper...all after their performances.
Timothy Badura
Tom Osborne that's about it! I saw Jimmy Dynamite Walker!
Marilyn Pimperton
I met Pope John Paul 11 and Roy Rogers
Okay, I have to admit meeting the Pope is hard to beat!!
Brett Weber
Jack Morris, Tom Lasorda, and even Marie Osmond and Mike Chouinard
Brian Wendt
Met Rollie Fingers at Kobe last year. (Former MLB Pitcher)
Ashley Ramey
I met Luke Bryan before he was big. Neat dude and his wife is beautiful.
Michael Lucero
Reba Mcentire, Rex Linn, Kelly Clarkson, Nicholas cage, Luke Grimes
After reading about all of these famous people that have been in Great Falls (and surrounding areas), I need to setup up my game!
If you have a story idea or something you want to learn more about, give Randy a call at 406-788-3003 or send me an email at randall.bogden@townsquaremedia.com
Famous People You Didn't Know Were From Montana
Montana's got some pretty famous faces throughout history, but did you know these celebrities are originally from the Treasure State?
READ HERE FOR MORE FAMOUS PEOPLE FROM MONTANA:
More From KMON Country 560 AM